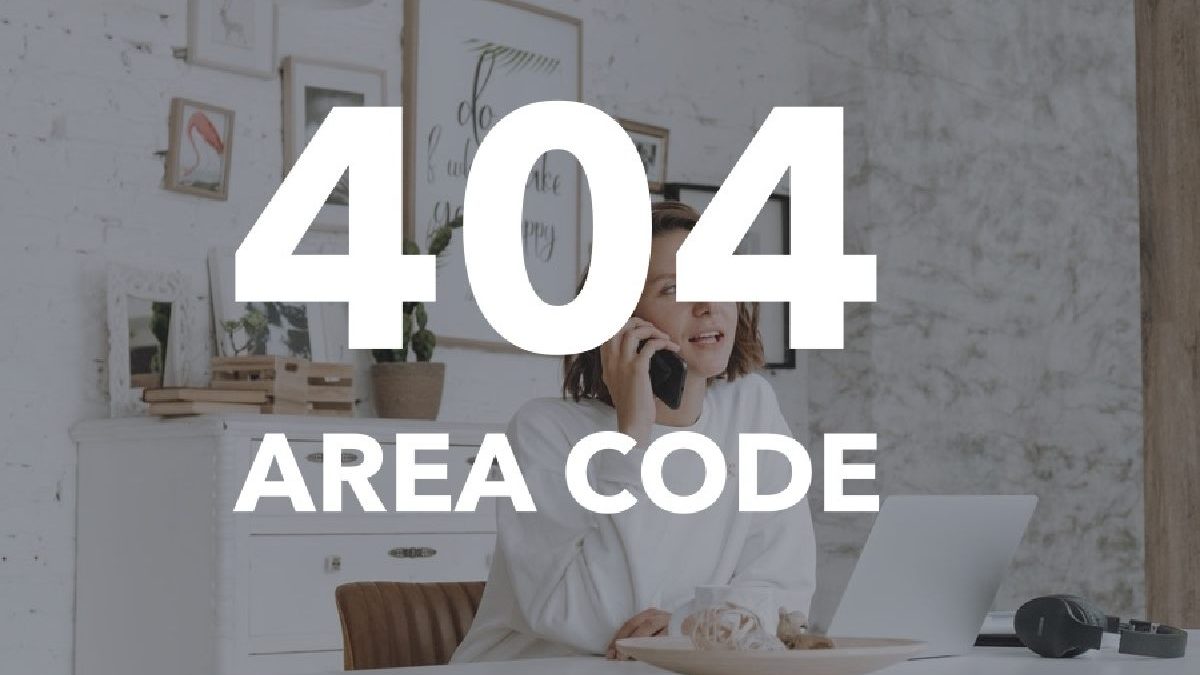 404  Area  Code  – Each three-digit combination has unique significance in the vast web of telephone area codes spanning the United States. Among them, the 404 area code stands out as one deeply entwined with the bustling metropolis of Atlanta, Georgia. This numeric identifier connects millions of people in and around the city and symbolizes Atlanta's thriving business landscape and vibrant culture.
A Brief History of the 404 Area Code
It has a rich history that dates back to the early days of North American numbering. It was one of the original area codes established in 1947, covering the entire state of Georgia at the time. As the population grew and technological advancements spurred the proliferation of telephones, it became increasingly saturated. In response to this burgeoning demand for phone numbers, the 404 area code underwent a significant split in 1995, giving rise to the new 770 area code, encompassing the suburban regions surrounding Atlanta.
The Heart of Atlanta
Despite the division, the 404 area code remains firmly tied to the core of Atlanta. Nestled in the Eastern Time Zone, it encompasses the heart of the city, including Fulton, DeKalb, and Clayton counties, as well as prominent cities like Sandy Springs, East Point, and Candler-McAfee. As the most populous area code in the state, the 404 region boasts a diverse and dynamic population, reflecting the city's status as a cultural melting pot and economic hub.
Economic Significance
Atlanta, Georgia's capital and largest city, has emerged as a major commerce, finance, and technology center. Home to numerous Fortune 500 companies, including The Coca-Cola Company, The Home Depot, and Delta Air Lines, Atlanta's economic prowess is a testament to the opportunities it offers to both established corporations and budding startups.
It is crucial in facilitating communication and connectivity for businesses of all sizes. By adopting it phone number, companies can establish a local presence and gain customers' trust in the Atlanta region. This simple numerical prefix often serves as a potential client's first point of contact, leaving a lasting impression of credibility and accessibility.
Cultural and Sporting Hub
Beyond its economic significance, the 404 area code is synonymous with Atlanta's vibrant cultural scene. The city boasts a rich music, art, and literature heritage and is renowned for its contributions to genres like hip-hop, R&B, and gospel. Landmarks like the Martin Luther King Jr. National Historical Park and the High Museum of Art witness the city's deep-rooted history and commitment to the arts.
Sports enthusiasts also hold it close to their hearts, as Atlanta is the home base for several professional sports teams. From the Atlanta Falcons in the NFL to the Atlanta Braves in MLB, the city's sports culture unites residents and fosters a sense of community pride.
Telecommunications in the Digital Age
In the modern digital age, telecommunications have evolved beyond traditional phone calls, and unified communications platforms have become indispensable for businesses. One platform, Dialpad, offers various services to support companies' communications needs.
Through Dialpad's unified communications plans, businesses can obtain a local phone number with the 404 area code, strengthening their ties to Atlanta's bustling market. Features like video conferencing, instant messaging, and real-time call transcription empower businesses to stay connected, collaborate seamlessly, and provide exceptional customer experiences.
404 Area Code Time Zone
The 404 area code is located in the state of Georgia, USA, specifically serving the metropolitan area of Atlanta. The time zone associated with area code 404 is the Eastern Time Zone.
404 Area Code in the USA
The 404 area code is one of the original North American area codes established in 1947. Initially covering a large portion of Georgia, it later underwent a split in 1995 to create the 770 area code to accommodate the increasing demand for phone numbers in the region. Despite this division, it remains highly significant as it covers the core areas of Atlanta, including Fulton, DeKalb, Clayton counties, along with cities like Sandy Springs, East Point, and Candler-McAfee.
What Areas Does Area Code 404 Cover?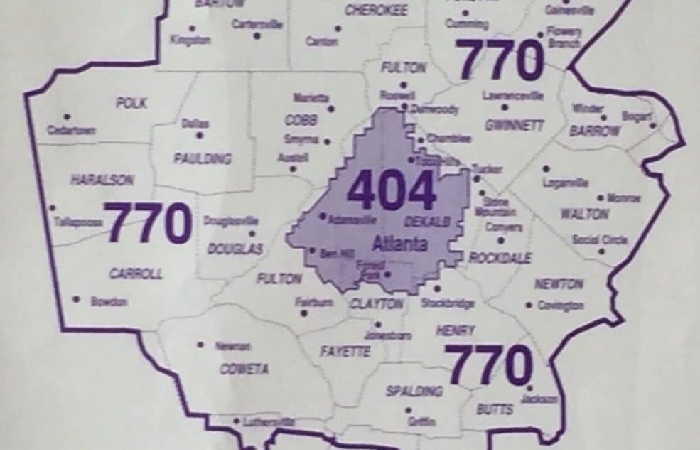 It covers a significant portion of the state of Georgia, USA, primarily focusing on the city of Atlanta and its surrounding areas. The areas served by area code 404 include:
Atlanta
Fulton County
DeKalb County
Clayton County
Sandy Springs
East Point
Candler-McAfee
Local Presence and Trust with a 404 Area Code
For businesses looking to expand their reach to Atlanta and its surrounding areas, having a local presence is crucial for establishing trust and credibility among potential customers. By acquiring a phone number with it, businesses can give the impression of being rooted in the community, even if they don't have a physical office there.
Dialpad's Unified Communications Plans
Dialpad, a unified communications platform, offers various plans, including local phone numbers with it. Their services go beyond traditional phone calls and extend to video conferencing, SMS/MMS messaging, team messaging, and more, all accessible from an intuitive desktop or mobile app.
Key Features of Dialpad
Unified Communications: Dialpad combines various communication channels, making it a comprehensive business solution. This includes video conferencing, instant messaging, and SMS.
Cross-Device Compatibility: The Dialpad app is available on iOS, Android, PC, Mac, and even through web browsers, ensuring seamless communication across different devices.
Call Forwarding: With call forwarding options, businesses can avoid missing crucial calls by automatically redirecting them to designated numbers or departments.
Flexible Call Routing: Dialpad allows for intelligent call routing, directing callers to the appropriate departments or individuals based on pre-set rules, thus streamlining the communication process.
Caller ID Customization: Users can make work calls from personal cell phones while displaying their 404 area code work number, ensuring privacy and professionalism.
Real-time Call Transcription: Dialpad's built-in AI provides real-time voice transcriptions during calls and video meetings, making note-taking unnecessary.
Voicemail Transcriptions: Voicemail messages are transcribed into text, making reading and accessing them easier even during busy schedules.
Why Businesses Need a 404 Area Code Phone Number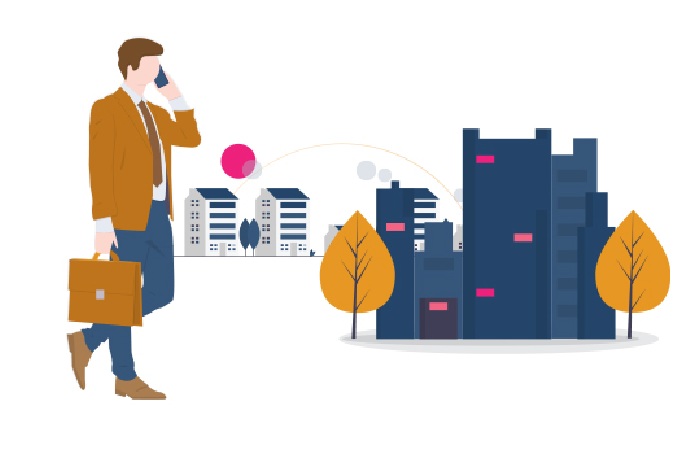 As a central metropolitan area, Atlanta presents significant business opportunities with its large population and numerous companies, including Fortune 500 giants. By obtaining a local phone number with the 404 area code, businesses can tap into this potential customer base, instantly creating a sense of familiarity and credibility among Atlanta-based clients.
How to get 404 Area Code Business Phone Number with Dialpad
Dialpad offers an easy four-step process to get a business phone number with it. By signing up for a free 14-day trial, businesses can quickly secure their desired phone number and benefit from the features offered by Dialpad's unified communications platform.
Get Your 404 Area Code Business Phone Number with Dialpad: 4 Easy Steps
If you're looking to establish a local presence in the vibrant business landscape of Atlanta, Georgia, getting it business phone number is a great way to start. With Dialpad's user-friendly platform, obtaining a local number is a breeze. Here's a step-by-step guide on how to get your 404 area code business phone number in just four easy steps:
Step 1: Sign Up for a Free 14-Day Trial
To begin the process, visit Dialpad's website and sign up for a free 14-day trial. The registration process is quick and straightforward, taking only a few minutes to complete. Once you've provided the necessary information, you'll gain access to Dialpad's comprehensive, unified communications platform.
Step 2: Navigate to Settings
After signing up and logging into your Dialpad account, you'll find a user-friendly dashboard to manage your communication settings. Look for the "Settings" tab or icon in the screen's top-right corner.
Step 3: Choose "Add a Number"
Once in the "Settings" section, look for the option "Add a Number." Click on this option to obtain your 404 area code business phone number.
Step 4: Check Local Licenses and Add a Business Phone Line
Before proceeding, Dialpad may prompt you to check local licensing requirements or verify the availability of it in your chosen region. Once you've confirmed this information, add the business phone line.
Step 5: Confirm the New Phone Number
Dialpad will present you with the available 404 area code phone numbers at this stage. You can choose the one that best suits your business needs. Alternatively, if you already have a phone number with Dialpad and wish to add another VoIP number with it, you can select it.
After confirming your choice, the new 404 area code business phone number will be assigned to your account. You can use it immediately to connect with customers and clients in Atlanta and the surrounding areas.
Conclusion
As Atlanta continues to grow and evolve, the 404 area code remains an enduring symbol of the city's boundless energy, entrepreneurial spirit, and cultural richness. Beyond its role as a mere set of digits, it unites people and businesses, fostering connections and contributing to Atlanta's ongoing success.
Whether you are a Fortune 500 company, a local startup, or an individual resident, it is a thread that weaves through the tapestry of Atlanta, connecting lives and experiences. Embodying the city's essence, it stands tall as a testament to Atlanta's unwavering progress and vibrant future.
Related posts