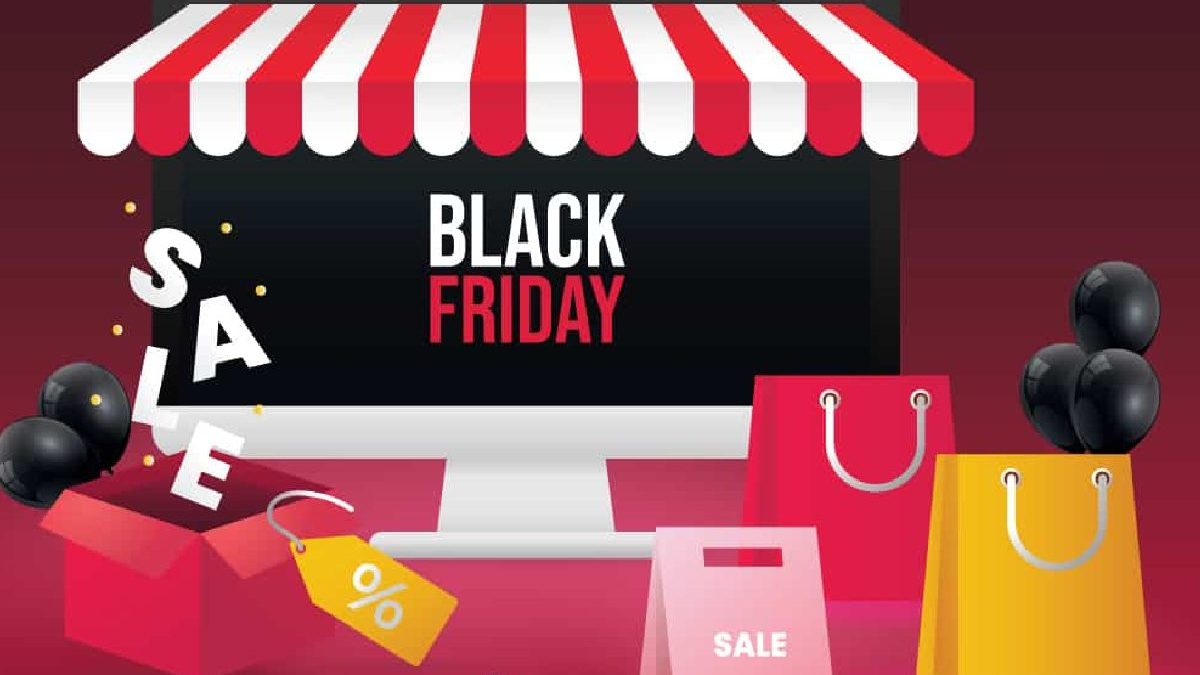 Black Friday is the first Friday after Thanksgiving, and it is that time of the year when sellers in the US and many other parts of the world offer massive discounts on the entire inventory. So it's no surprise that buyers spent over on Black Friday sales. 
The sales season is crucial for the economy, retailers, wholesalers, and other sellers who want to move inventory fast and earn loyal customers. Moreover, online stores have become a primary destination for people to shop on Black Friday. 
If you are an online seller or have an Ecommerce store, use the following strategies: 
Black Friday Marketing Strategies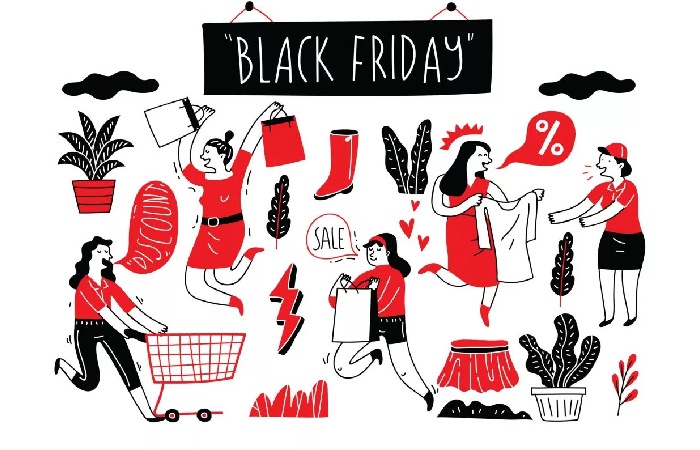 Following Black Friday strategies can boost sales and create an identity for your brand. These strategies will not only be beneficial for the sale but also for achieving long-term brand goals
Use Social Media for Marketing 
During the Black Friday season, you can use social media platforms like Facebook, Instagram, Twitter, and Tik Tok to create hype on your offers before the sale. 
These platforms have millions of active users that can become your potential buyers. You can use SMM marketing tools and Black Friday graphics to promote your business and extensively market on all platforms.
Another beneficial strategy for social media marketing is paid advertisement. It is an effective and affordable tactic to attract customers to your online store. You can select the demographics and create posts to attract that particular audience. 
SEO Optimize Your Website 
Another popular source for Black Friday deals is Google searches. If you have a website, optimize it to show in relevant searches. 
You should know what the buyer intends and what are the search terms. Through keyword research, you can find out what terms people search for on Black Friday and whether they are searching for products and services that are similar to yours. 
Adding keywords is crucial for your SEO strategy; when buyers search for a particular keyword, your website will rank high in search engine results and get organic traffic. This way, you can position your website to show up higher in the search results, leaving your competitors behind.
Dofollow backlinks are important in an SEO strategy to build backlinks to a site. It can be useful in helping a website rank higher for the target keywords.
Furthermore, make your website mobile compatible. Statistics show that 63% of searches are made from mobile devices, so test the website for mobile; otherwise, you can lose out on sales.
Run Paid Advertisements On Google 
Google ads or Pay-Per-Click ads are an effective tool to rank instantly on search results for the target keyword. You must conduct keyword research for this and then bid on the selected keyword. 
Like social media paid marketing, you can precisely target the desired audience and demographic. Through this method, you can get good ROI and revenue. Google PPC enables your website to rank in the top spots of the search results, bringing significant traffic to your website. 
It would be best if you started preparing your email marketing strategy a few months before Thanksgiving and Black Friday. There are chances that your competitors will also be preparing for the Black Friday sales. They may be optimizing their website or using social media, but you can stay ahead by email marketing methods. 
First, create a catchy subject line that compels the audience to open your email. Next, schedule the emails at times where you can get the maximum response. You can use email marketing tools for bulk emailing and try the free email templates from PosterMyWall to create good-looking emails while saving time and cost.  
Another crucial email marketing tip for the Black Friday sale is creating custom content for different audience sets. It will increase your engagements and sales. 
Your email marketing efforts not only bring you sales but also culminate in some quality data that offers insights into audience behavior. 
Keep in Touch with Your Customers
Your aim should be to create a brand image that people will remember for months after the sales. Continue to use your newfound marketing channels to send promotional emails, offer discount coupons, and elicit feedback from your customers to grow your brand. Your aim should be to increase sales throughout the year. 
In Conclusion  
Black Friday is an excellent event for new brands to create awareness and build relationships with their audience. The above strategies can significantly help drive massive sales and increase brand growth in the short and long run. 
It is a once-a-year opportunity that will likely bring you the majority of your annual sales, together with Thanksgiving and Cyber Monday. Try our top inspirational marketing ideas to boost sales and offer exciting incentives to your target audiences.
Related posts