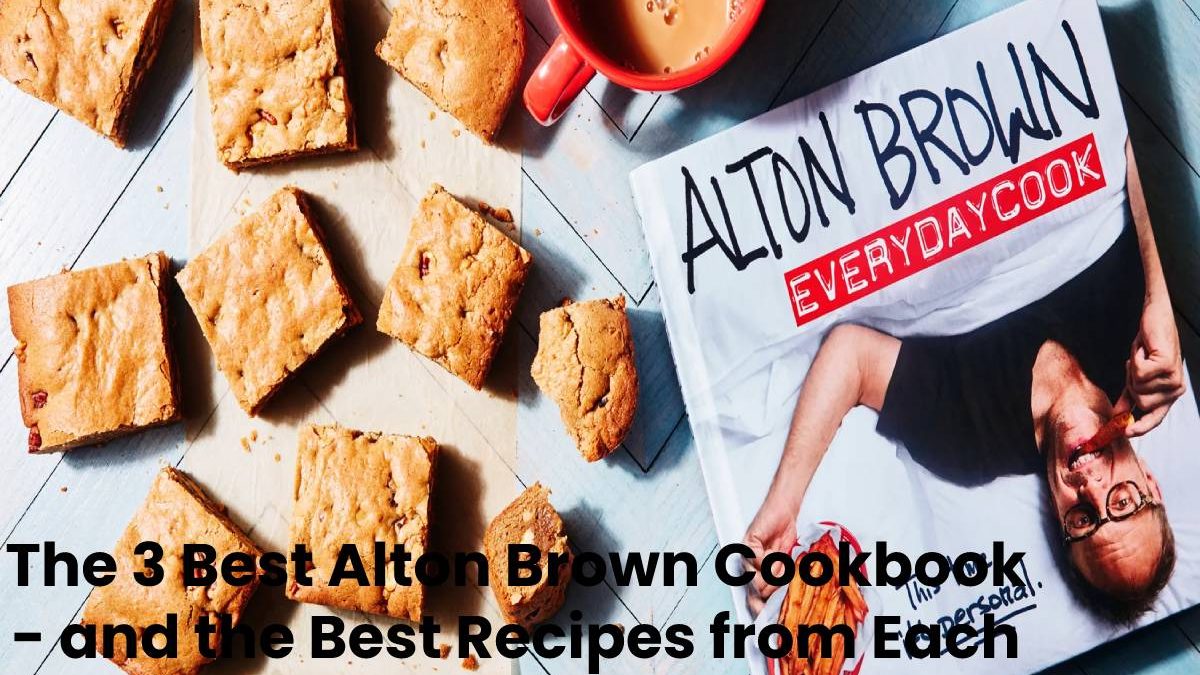 Alton Brown Cookbook
I'm Just Here for the Food (2002)
Good Eats: The Early Years (2009)
Alton Brown: EveryDayCook (2016)
"Quite frankly, as a filmmaker, I was getting bored. So I wanted to wait for technological changes," he told Fast Company. "I wanted to see how the food landscape changed. I required to see how the media landscape changed."
I'm Just Here for the Food
Alton Brown's first cookbook blends humour with history and pop culture with science to present an instructional guide to basic cooking techniques, each accompanied by an easy-to-follow master recipe. Disclaimer: This item is available on Amazon.com. Clicking this link determination redirect you away from AltonBrown.com.
Good Eats: The Early Years (2009)
Alton Brown is a foodie phenomenon: a great cook, a hilarious guy, and—underneath it all—a science geek who's as interested in the chemistry of cooking as he is in eating. (Well, almost.) Here, finally, are the books that Brown's legion of fans have been salivating for—two volumes that together will provide an unexpurgated record of his long-running, award-winning Food Network TV series, Good Eats.
From "Pork Fiction", to "Citizen Cane", to "Oat Cuisine" (on oatmeal), every hilarious episode remain represented. Each book will remain published in fall 2010—is illustrated with behind-the-scenes photos taken on the Good Eats set. Each contains more than 140 recipes and more than 1,000 photographs and illustrations, along with explanations of techniques, lots of food-science information (of course!), and more food puns, food jokes, and food trivia than you can shake a wooden spoon at.
Alton Brown: Daily Cook (2016)
My name is Alton Brown and I composed this book. It's the first in a few years because I've been a little busy with TV stuff and interweb stuff, and live show stuff. Sure, I've been cooking, but it's been mostly to feed myself and the people in my immediate vicinity, which is really what a cook is supposed to do, right? One day, I was sitting down trying to organize my recipes and realized I should put them in a personal collection.
One thing led to another, and here is EveryDayCook. There's still a lot of science and hopefully some humor here (my agent says it's my "rudder"). Still, unlike my other books, a lot of attention was paid to photos taken on my iPhone (take that, Instagram) and they're suitable for framing. As for the recipes, which are arranged by time of day, they are quite tasty. Highlights include:
Morning: Buttermilk Lassi, Coconut Overnight Oats, Nitrous Pancakes
Coffee break: cold brew coffee, glazed bacon, date bars with seeds
Noon: Smoked Meat Loaf, Grilled Sandwich with Grilled Cheese, "EnchiLasagna" or "Lasagnalada".
Afternoon: Green Grape Cobbler, Crispy Chickpeas, Salty Greek Yogurt Sauce
Evening: Bad Day Bitter Martini, Mussels-O-Miso, Garam Masalmon Steaks
Related posts