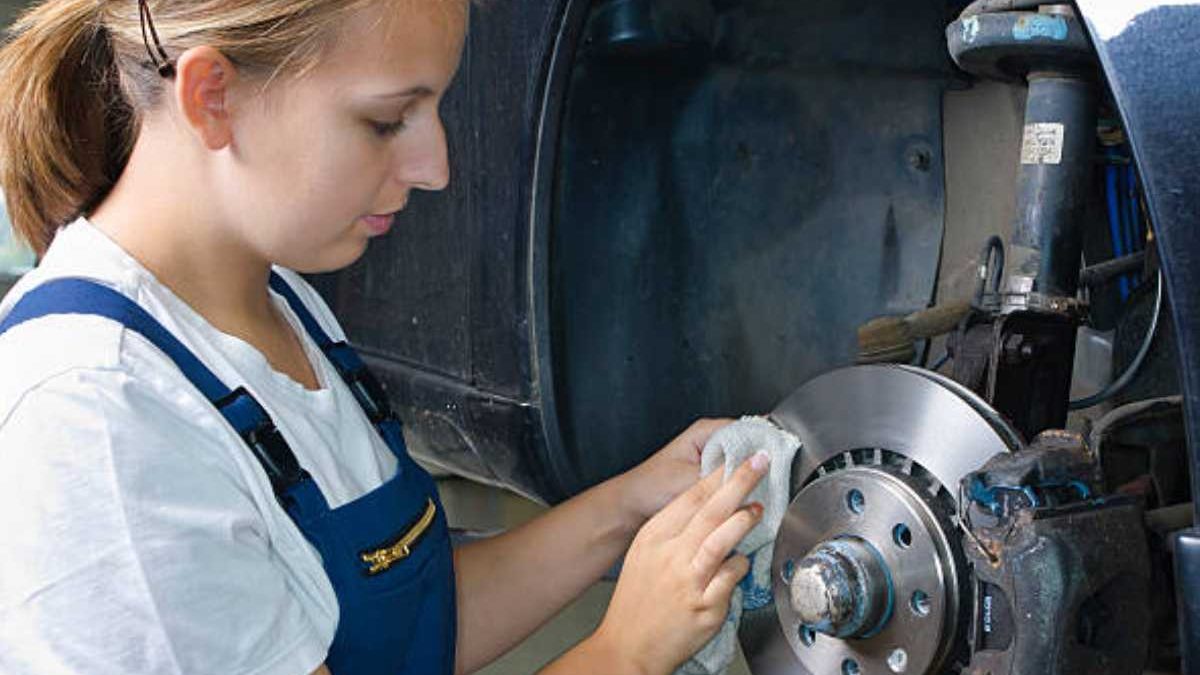 When you think about regular auto maintenance, you likely picture tasks like changing your oil or transmission fluid. However, upkeep of your vehicle's brake and power steering fluid is also essential. Before you purchase your next bottle of brake fluid, it's wise to educate yourself more about it. In this brief write-up, you'll learn about brake fluid brands, classifications, characteristics and more.
A Quick Overview of Brake Fluid
Brake fluid is a hydraulic substance that performs two key functions: lubricating your braking system and helping multiply force from your brake pedal to clamp your brake calipers around the rotors. Regular use exposes this fluid to high heat, absorbs some moisture, and may become contaminated. Most drivers should change their brake fluid every two years or 30,000 miles.
Brake Fluid Types and Properties
Most varieties are glycol ether-based, namely DOT types 3, 4 and 5.1. The key differences between the three are their compositions and heat tolerances. Brake fluid has a dry boiling point when fresh in an unopened bottle. Its wet boiling point applies when it has absorbed 3.7% water, typically after about two years. A short breakdown illustrates the differences in composition and dry/wet boiling points between types:
DOT 3: Glycol ether, 401°F/284°F
DOT 4: Glycol ether and borate ester, 446°F/311°F
DOT 5.1: Glycol ether and borate ester, 518°F/374°F
DOT 5 is the only type made with silicone. It cannot be used in systems that take DOT 3, DOT 4 or DOT 5.1. Silicone and glycol ether will form a gel-like consistency when exposed to each other, severely hampering braking performance and reliability.
You may need brake fluid for cold temperatures in frigid climates. Pentosin's DOT 4 LV fluid is more resistant to absorbing and retaining water and delivers excellent corrosion resistance. Its lower viscosity composition makes it ideal for driving in cold weather.
Prestone Brand
Prestone is well-known for its selection of high-quality coolants and power steering and brake fluid. While the Chicago-based company has a wide range of offerings, it is among its most popular bestsellers. Prestone Toyota Tacoma brake fluid options include DOT 4 varieties with useful lifespans of up to 75,000 miles. Its brake fluid is also formulated for higher heat tolerances: Its DOT 4's dry boiling point is 505°F, higher than the DOT standard.
Shop Pro Brand
Shop Pro is another leading name in automotive fluids. As an AutoZone brand, Shop Pro offers high-performance brake fluid in DOT 3 and DOT 4 formulas. Both deliver excellent performance in extreme temperatures, especially maintaining proper flow rates in cold weather.
Proper braking system maintenance includes regularly changing the fluid. Newer fluid has a clear or nearly transparent appearance, regardless of color. When brake fluid appears as dark honey, brown or black in color and has a sludgy or gritty texture, you need to replace it. While most shops charge around $100 for a brake fluid change, those with moderate-level auto maintenance skills can do it themselves. Start by purchasing the right brake fluid for your vehicle and driving conditions: You can find it at your preferred aftermarket auto parts and accessories retailer.
Related posts