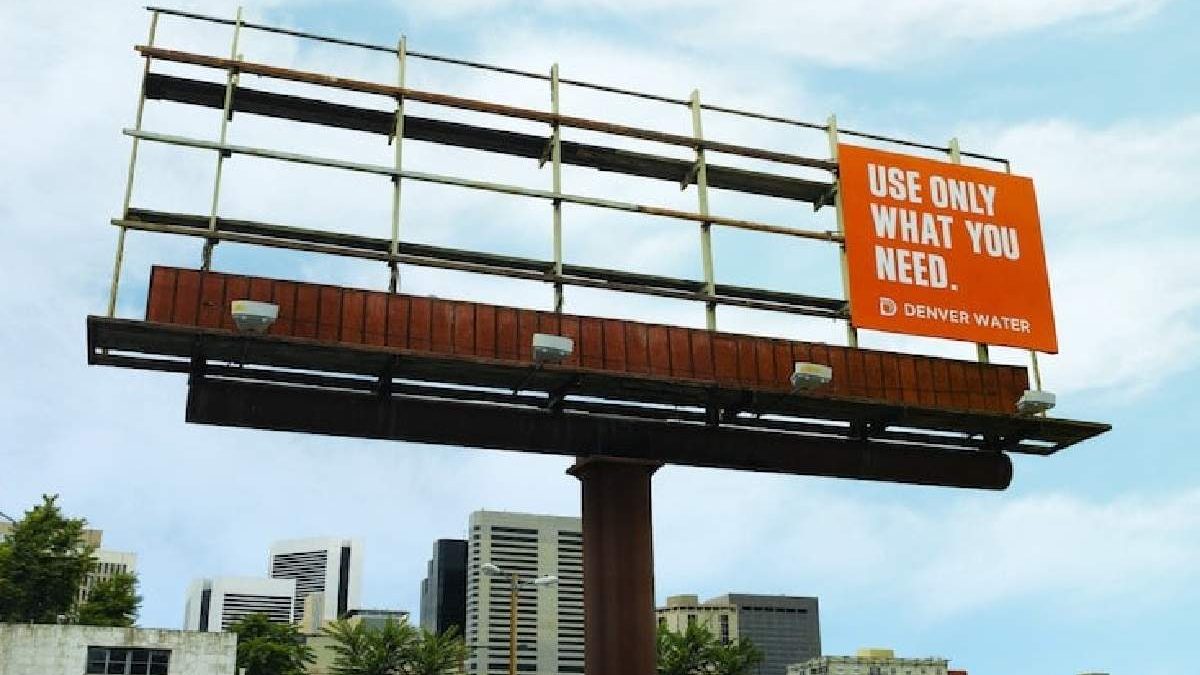 There are countless ways to advertise your business, brand or product. But with so many options, it can be challenging to choose which one is right for you, your company and your specific campaign. 
Advertising in Denver is no different; there are plenty of options available to businesses looking to market their brand. However, with so many other advertisers competing for the attention of local consumers, it's important to find an advertising strategy that stands out from the rest. 
Fortunately, there are plenty of creative advertising opportunities available in Denver that aren't as commonly used as radio commercials or print advertisements. Read on to learn about some of the best ways to advertise your business in Denver and what works best depending on your niche.
Billboard Advertising
There's no doubt that advertising on billboards is an effective way to reach your target market. And in Denver, there are plenty of high-traffic areas where you can place your ad. But with so many options, how do you choose the best location for Denver billboards?
Here are a few things to consider:
Traffic Patterns: Where do people tend to drive most often in Denver? Identifying high-traffic areas will help you narrow down the best locations for your billboard.
Demographics: Who is your target market? Make sure to place your billboard in an area where your target market is likely to see it.
Visibility: Can your billboard be seen from a distance? You'll want to make sure that your billboard is placed in a highly visible location.
Proximity to Other Businesses: Are there other businesses near your proposed billboard location? If so, you'll want to make sure that your ad doesn't conflict with their business.
Zoning Regulations: Make sure to check the zoning regulations in the area where you want to place your billboard. Some areas have restrictions on billboards, so you'll need to make sure that your proposed location is zoned for advertising.
Choosing the best location for your billboard can be a challenge, but it's important to consider all of the factors listed above. By taking the time to find the perfect location, you can be sure that your billboard will be seen by the people who matter most.
Sponsored Content
Sponsored content is a form of advertising that allows you to sponsor published content and have it be seen by a wide audience. Common publications in Denver that accept sponsored content include magazines and newspapers, as well as online publications like blogs and community forums. 
This is a great way to advertise to a wide audience while also increasing your visibility and relevance in your community. Sponsored content is often shared and discussed online, which exposes it to even more potential customers and leads. 
Print Publications
Print publications are a form of traditional advertising that is still very popular in Denver and around the world. This form of advertising is typically inexpensive, and you can use it to target specific audiences based on their age groups and interests. 
You can choose from a wide variety of magazines and newspapers in Denver to find one that best aligns with your target audience. Print publications come in many different forms, including magazines, newspapers, and newsletters. 
In today's digital age, print publications are especially popular among older audiences. They are often more willing to turn to print publications rather than clicking through online ads. This makes print publications a great option for businesses targeting a more mature audience.
Radio Ads
Radio ads are another common type of traditional advertising that has been around for decades. Radio ads are a great way to advertise your B2C business because they are often segmented by demographics. 
For example, if you own a bakery and you want to specifically target older audiences, then a station that specializes in broadcasting to older listeners is a great option for you. Similarly, if you want to specifically target younger listeners, then a station that appeals to a younger demographic is the way to go. 
Radio ads are a great way to advertise in Denver if you want to reach a specific demographic. Be sure to do your research and find a radio station that appeals to your target listeners. This will allow you to maximize the effectiveness of your radio ads and get your message out to as many people as possible.
Conclusion
When it comes to advertising in Denver, there are many options available to businesses of all sizes. Outdoor advertising is a great way to reach a wide audience, and there are many different types of outdoor media that can be used. 
But no matter what type of business you have or what your budget is, there is an advertising option that will work for you in Denver. You needn't limit yourself to just one option, either. So don't be afraid to try a few different types of advertising to see what works best for your business.
Related posts