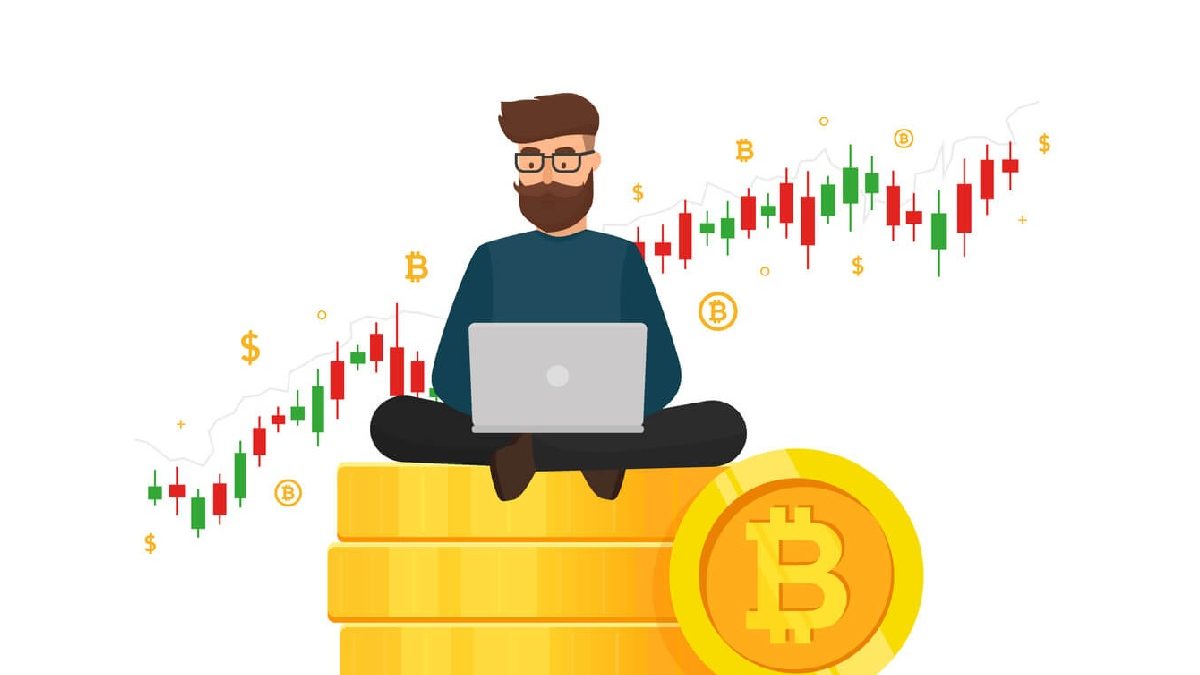 Investing in cryptocurrency can be a great way to build your digital portfolio. The market is volatile, but if you make smart investments and patiently hold on to your coins, you could grow your investment significantly.
But what about earning rewards for investing? You don't get any rewards from putting money into stocks or ETFs (at least not directly). But when you invest in crypto, there are quite a few ways to earn rewards for your efforts! In this article, we'll talk about how this works and what kinds of rewards are available:
Staking
Staking is the process of holding a cryptocurrency or token to receive rewards for validating transactions on the blockchain network. Any stakeholder with a machine can act as a node on the blockchain network where other coin holders can stake their coins with that node for a greater chance of being selected for verification. It's a low-risk way of earning money by supporting the network and can make you quite a bit if you're willing to wait long periods before receiving payouts. The more coins staked with a specific pool, the more likely that node will be selected for verification in the future. If that node operator successfully verifies the blocks in time, all stakeholders in the pool will receive a portion of the rewards. Rewards are paid out in proportion to your stake, meaning that you'll get more back in rewards if you have more coins staked in the node. Staking is similar to mining but requires lower entry barriers and less technical knowledge.
Yield Farming
Yield farming is another way to make money by investing in crypto. In the same way that you can get paid interest on your savings account at a bank, you may also be able to earn passive income by lending your coins to someone else. Instead of keeping them locked up in your wallet and not making any interest, you can join a liquidity pool and lend your tokens in exchange for rewards. The borrower on the network will pay you interest, which means that every time they use their coins for an exchange or send it somewhere else, they're going to owe you more money—and that's how yield farming works! You don't have to do anything except sit back and let other people pay off the loans from which you earn interest payments. Liquidity farming is an excellent option for generating rewards, but it comes with risks, as with any form of lending. The TVL, total value locked, into the liquidity pool can be a good indicator of how well that yield farm is performing. The higher the TVL, the better. You can learn more about yield-farming from industry leaders like FTX, which offers a broad knowledge base for users covering everything from how to buy XRP to how to trade on margin and thought leadership on how Bitcoin is performing today. FTX also offers traders access to over 300 cryptocurrencies to trade with from their single platform, making it an excellent tool for diversifying your investment.
Airdrops
An airdrop is a way for companies to distribute coins for free, usually to get more people to use their projects. The most common way to do an airdrop is by sharing your wallet address on social media or signing up for the project's email list. In exchange, you'll receive some coins—you may not see them immediately, but they should show up after completing some formality or action like verifying your identity. You can also find information about upcoming crypto projects by searching online through forums and communities that are popular among cryptocurrency investors. Airdrops can also be distributed in the form of NFTs rather than tokens. NFT airdrops are an excellent opportunity to diversify your digital portfolio. For example, FTX will offer stakeholders of the FTX Token, FTT, free airdrops of both NFTs and SRM tokens to promote the use of their new project, Serum DEX. Airdrops can be a great way to diversify your portfolio and earn some free rewards in the crypto world.
Cryptocurrency is a complex and exciting new industry to invest in. It is essential to understand the basics before jumping into any decision that involves your money. You can join an online crypto community such as FTX to learn more about cryptocurrency and how you can start earning rewards for your investments today.
Related posts